If there is a stall or a meeting/workshop you are keen to run at a future bookfair please get in touch, using the forms below.
Our stalls and meetings policy can be read in: About Us
Our publicity material can be downloaded in: Links
Rates
Stalls:
Book Distros £25 (£15 for each additional stall)
Campaigns/Groups/Zines £15 (£10 for each additional stall)
– – –
Meetings/Workshops £5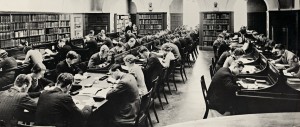 Application for Booking Tables
We are now taking bookings, it is advisable that you book as soon as possible. We are asking vendors to pay up front for their bookings in order to collect venue costs. To book, you need to submit a booking form (below) with the payment reference you use when making your booking payment.
You must make a payment as well as submitting the form. Bookings can only be confirmed once we have received a payment. Unfortunately, we cannot confirm a booking before that.
Bank details are here:
SHEFFIELD SOCIAL CENTRE COLLECTIVE
UNITY TRUST BANK
20281728
08-60-01
N.B. Please indicate in your application what payment reference you used when making your payment, so that we can confirm your booking more easily.
Any problems or issues, or if you require an alternative method of payment email: sheffield@bookfair.org.uk
We thank you for your co-operation.
Application Form for Stall Vendors

Application Form for Meetings/Workshops
Proposals for running meetings/workshops are invited, but note that rooms and times are limited, so the bookfair collective will make a selection. If your meeting/workshop is selected, we will then ask you to make a payment of £5 in order to confirm it. Please do not make a payment until you have heard from us. Please complete and submit a separate form for each meeting/workshop you would like to propose to run.